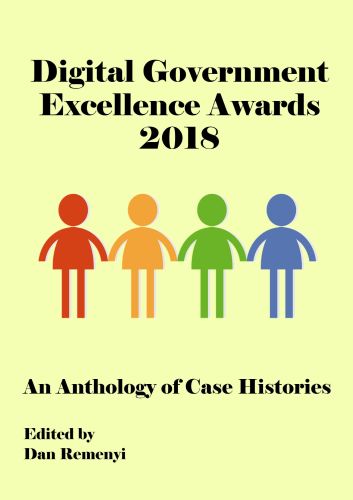 Digital Government Excellence Awards 2018: An Anthology of Case Histories
Edited by Dan Remenyi ISBN: 978-1-912764-05-1
The effective application of digital government applications is a challenge to many public administrations across the world. Giving visibility to interesting or leading edge applications of digital government is the objective of the 2018Digital Government Excellence Awards Competition. This has been achieved through the publication of the winning case histories submitted by contestants in this anthology.
This year is the second year the competition has been run and the call for case histories was announced in late 2017 which attracted 20 submissions describing, on a high level basis, a digital government initiative. 12 contributors were invited to forward a full case history. From these submissions, a panel of judges chose the case history finalists who are invited to present their work at the 18th European Conference on Digital Government (ECDG), in Spain in October 2018.
The emphasis of the successful case histories is on innovative, creative and effective Digital Government applications and the finalists published in this book demonstrate this. Contributions that have made it through to the final round include initiatives from Belgium, Germany, Italy, Netherlands and New Zealand.
The subjects of initiatives are diverse, and include a collaborative Korean/Columbian project on Green ICT, a public health project in the Netherlands, two smart city initiatives from Belgium and New Zealand, and an information ecosystem for refugees in Germany.