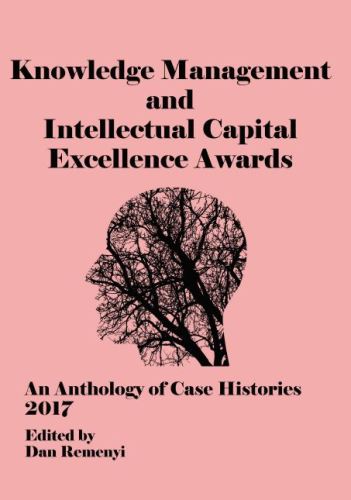 The Knowledge Management and Intellectual Capital Excellence Awards 2017: An Anthology of Case Histories
This book contains examples presented through case histories which can be written by academics, teachers, business professionals or students. ISBN: 978‐1‐911218‐50‐0
With the continuous developments in our economic, social and political environments, together with the availability of new technological improvements which facilitate a higher level of efficiency, effectiveness and competitiveness the application of Knowledge Management (KM) and Intellectual Capital (IC) has never been more important.
In response to this a competition to find creative and innovative applications of KM and IC techniques and concepts is being hosted by the University of Ulster. The entrants to this competition came from 17 countries and have been shortlisted down to 10 finalists. These 10 finalists will present their cases to be considered as the most innovative application of KM or IC during the 17th European Conference on Knowledge Management which is being held in Belfast on 1-2 September 2016.
The group of 10 finalists come from Belgium, Brazil, China, Germany, Netherlands, South Africa and the United Kingdom.