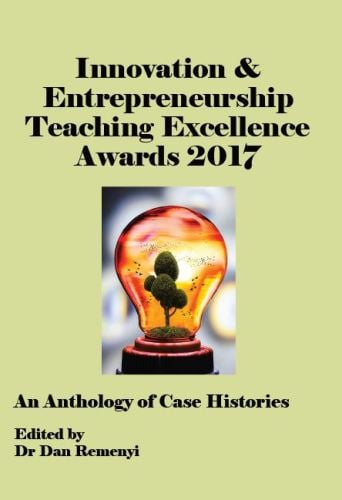 The Innovation & Entrepreneurship Teaching Excellence Awards 2017: An Anthology of Case Histories
This book contains examples presented through case histories which can be written by academics, teachers, business professionals or students.ISBN: 978‐1‐911218‐51‐7
Eleven examples of the application of Innovation and Entrepreneurship to teaching and learning environments are described in the case histories presented in this book. These case histories have been chosen by a panel of international experts from 30 original submissions to the 3rd Innovation and Entrepreneurship Teaching Excellence Awards conducted by Academic Conferences and Publishing International.
The authors of these twelve examples have been short listed and invited to present their case history at the 12th annual European Conference on Innovation and Entrepreneurship (ECIE 2017), hosted by Novancia Business School in Paris, France in September 2017
The best three case histories will be awarded a prize at the conference.