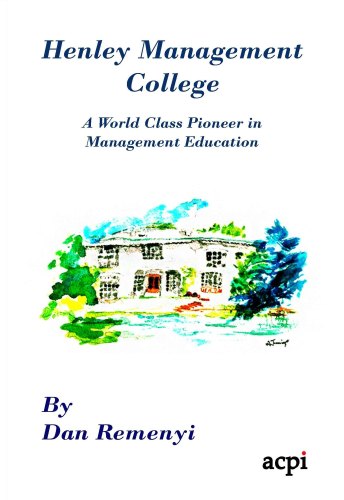 Henley Management College A World Class Pioneer in Management Education
By Dan Remenyi - Hard Back - ISBN: 978-1-910309-81-0
The first management development institute in the United Kingdom, and at one time probably the largest business school in the world, Henley Management College has made a significant impact on how many executives think about management and leadership, both in practice and in theory. Located on a beautiful site, a few miles from the town of Henley on Thames, Greenlands used to be the country seat of Viscount Hambledon (formerly W.H. Smith Esq.,) before it became Henley Management College in 1946. It is an old historic location with roots going back to the Civil War and beyond. It functions today as both the business school of University of Reading, as well as offering events and accommodation to the public.
Henley Management College had to evolve and reinvent itself several times over its 70 year history. During this period it has produced a wide range of graduates, some of whom became very successful business leaders, both in the UK and abroad. It had an extensive global reach and at one time boasted 10,000 active people working on or with its programmes in more than 80 countries.
In 2008 the College decided to join forces with the University of Reading and it was renamed Henley Business School (HBS). HBS is now one of the highest ranked business schools in the world.